Carpet online
Purchasing a carpet online has become very popular in recent years as the number of places where you can buy a carpet online has been increasing. Purchasing your
carpet online
can save you a lot of money, some experts say that the online sale of a carpet can save as much as 20% of the
carpet sale
price. Even if you plan on buying your carpet on sale at a local home-improvement store, it still pays of to research options for purchasing your carpet online. If nothing else, researching carpets online at least can give you an idea about prices, available options, and also about the competition in the market.
Purchasing a carpet online dos and don'ts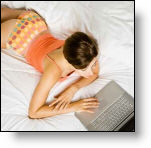 In case you are an experienced online shopper and if you purchase many things online, purchasing a
carpet online
might be easier for you, but even in this case, purchasing online a carpet has many tricks that might surprise you. When you decide that you want to buy your carpet online, you first need to know where to go. Most people start with Google. Watch out! Not every website that shows up in Google and claims to be selling carpets online actually does sell them, and also not every seller is reliable. Purchasing carpets online requires some research not only about your carpet but also to verify that your online seller is reputable and that it provides quality product, delivery, and service.
Unfortunately the online carpet market is plagued by some
carpeting
products distributors or sellers that participate in various carpet scams. Before you do your carpet online purchase, you should research not only the availability of carpets, and the credibility of online carpet sellers but also possible carpet scam schemes (see
carpet scam
).
One of very common tricks when selling carpets online is the wholehouse trick. The seller that sells his carpet online offers his product, perhaps even in one bundle together with carpet installation (see
carpet installation
), at one very low price. You fall for the price. But after the carpet arrives, you might find out that the online carpet distributor asks for heavy charges for carpet installation related activities such as for removing the doors, moving the furniture, trimming the edges around corners, etc. All these extras can be a great surprice after making an online carpet purchase. Before closing the deal of your carpet online purchase, you should ask about the details and read the fineprint (terms of service).
Some of the brand names which can be purchased online are for example
Mohawk carpet
,
Shaw carpet
, and
Bigelow carpet
. Buying a carpet online can save a lot of money, as much as 20-30%. Saxony carpet can be bought online at great savings (
saxony carpet
).